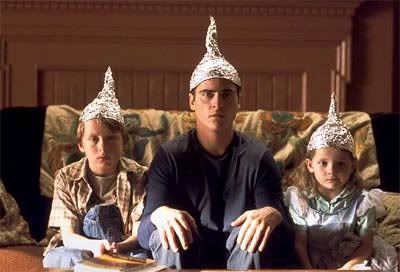 Happy, happy, joy, joy, it's statistical story time once again. So everyone gather round for another thrilling rendition of derring-do with decimal points as we delved into the Analogue Hobbies Painting Challenge VI Week 4 Statistical Update. Please make sure you are all wearing your Official "AHPC Pocket Protectors" and tin foil hats. For those reprobates who have misplaced theirs please Professor Douglas as he has loads of extras. (True but delinquents will need complete a remedial day of dog poop clearing for Curt first.)
So what's the big news for this weeks update? Participation rates have zoomed up 50% with now 61 of our 88 participants making a submission over week 2's 41. Productivity also seems to be increasing with the cumulative points soaring to 18,328 in week 4 vs weeks 2's 6,392 - that's a 3x increase and almost surely due to the positive motivational aspects of measurement and analysis. I'm sure you are all equally inspired by the benefits of progress monitoring and the application of quantitative theory. For those of you who are, sadly, not so inspired please see me after story time for reprogramming - oops, I mean retraining.
Total projected points has also increased to 69,290 from 58,811 based on arcane and magical estimation techniques.
Perhaps the biggest surprise for me is the relatively limited level of 15mm scaled submissions. To date only 814 of the 18,328 points earned so far have come in the 15mm scale category. 28mm continues to dominate the points category but 6mm seems to be making a strong bid to be second. Who will win the duel for second place between 15mm and 6mm? We will have to wait and see.
So without further ado, here's the detailed stats table of progress through week 4. Please note this table does include the points earned for the "Nostalgia" bonus round but not the recently posted "Epic Fail". I have segregated the bonus round participation points so we can keep track of just brush work points.
Behold the stats table - gaze upon it's terrible beauty and fear it's divine wrath.....
| | | | |
| --- | --- | --- | --- |
| KPI's: | | | |
| Weeks Completed | | 2 | 4 |
| Weeks Remaining | | 10 | 8 |
| | | | |
| Participants w/ a Submission | | 41 | 61 |
| Total Submissions | | 98 | 231 |
| Total Points | | 6,392 | 18,328 |
| | | | |
| Participation Rate | | 47% | 69% |
| | | | |
| Average per Submitter | | 156 | 300 |
| Avg per Submission | | 65 | 79 |
| | | | |
| Submitter % of Target Completed | | 16% | 34% |
| | | | |
| Projected Points | | | |
| Submitters | | 38,352 | 54,984 |
| Remaining Bouns Rounds | | 12,300 | 10,250 |
| Non Submitters @ 25% | | 9,159 | 4,056 |
| Projected Total Points | | 59,811 | 69,290 |
| | | | |
| Figures Painted | | | |
| 28MM | | | |
| Inf | | 927 | 2,042 |
| Cav / Art | | 34 | 140 |
| Vehicles | | 19 | 40 |
| | | | |
| 15MM | | | |
| Inf | | 30 | 255 |
| Cav / Art | | 4 | 34 |
| Vehicles | | 20 | 28 |
| | | | |
| 6MM | | | |
| Inf | | 208 | 1,153 |
| Cav / Art | | 106 | 180 |
| Vehicles | | 97 | 133 |
| | | | |
| Score Distribution | | | |
| 28MM | | 82% | 67% |
| 15MM | | 3% | 4% |
| 6MM | | 6% | 6% |
| Bonus Round "Bonus" | | 0% | 11% |
| Other Scales | | 8% | 13% |
| Total | | 100% | 100% |